Used Vehicle Extra Care Protection - ECP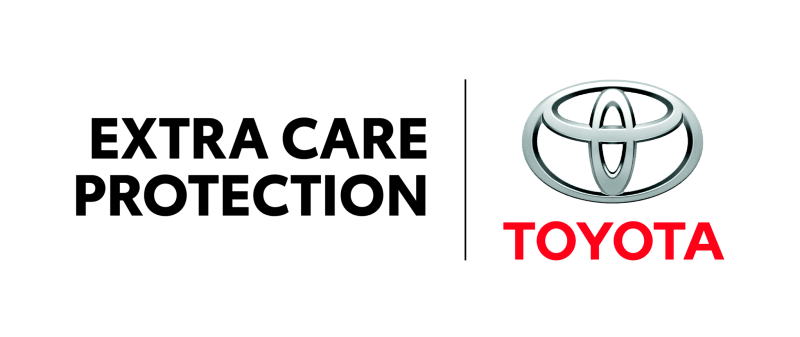 Protect your pre-owned Toyota from unexpected mechanical failure, roadside emergencies and much more!
When you purchase a Pre-Owned Toyota from a Toyota Dealer you have the opportunity to extend you warranty coverage.  Even if your used Toyota still has some factory warranty, ECP can cover you and your vehicle when your factory warranty expires providing parts and labour coverage for terms up to 36 months or 60,000 kilometres, whichever comes first.
What are the Benefits of ECP for your Pre-owned Toyota?
ECP is transferable
If your trade or sell your used Toyota, the ECP is transferred to the new owner through a simple process and there is no transfer fee
ECP enhances trade-in values
Mechanical Protection
Coverage of 16 comprehensive mechanical groups
Your choice of terms, with a wide selection of kilometre limits to suit your driving needs
Service from any of 1,500 Toyota Dealers across North America
Peace of Mind driving
Vehicle Rental Assistance
ECP helps get you home even if your vehicle has to stay in the shop overnight due to the failure of a covered component
Up to $40 a day for a maximum of 5 days rental
Additional 5 days if parts are on back order
Up to $400 rental assistance per occurance
Emergency Road Services and Towing
When you are over 300 kms from home, call 1-888-TOYOTA-8 to get assistance with up to $100 a day for 3 days a maximum of $300 per occurence
Helps to cover expenses from hotel, meal and alternative transportation
Travel Planning Assistance
Call the toll-free number to receive your personalized travel planner which includes:

Highlighted road, city and vacation area maps
Tour and accommodation recommendations
Alternate routes and trip log
List of Toyota dealers en route
A package listing of historical sites, attractions and entertainment along the way
 Towing
For mechanical breakdown or accidents
To your preferred Toyota dealer within 50 kms or to the nearest Toyota Dealership within 300 kms
Help is available 24 hours a day, 365 days a year
Up to $250 towing per occurance
Up to $100 each time for any of these services: Battery Boost, Fuel Delivery, Lock and Key Service, Tire Change and Winching