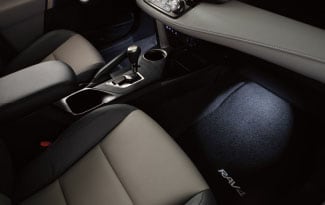 Your Accessories' department is pleased to announce that we are now offering an Interior Light Kit for the RAV4 and RAV4 Hybrid.
The interior floor lights illuminate the vehicle's front footwell areas. Lights come on when the front doors are opened and helps make entry and exit more comfortable.
TOYOTA START+ REMOTE ENGINE STARTER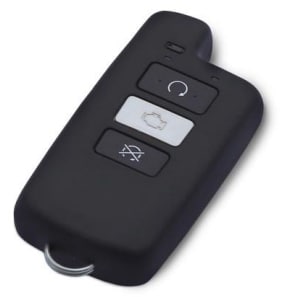 Accessory Development & Marketing (ADM) is pleased to announce we are now offering a newly developed long range remote engine starter, Toyota START+, on the Camry, Camry Hybrid, RAV4, 4Runner, and Sienna.
Toyota START+ lets you start your Toyota from as far as 800 meters or 2,600 feet (unobstructed). Toyota START+ is a quality Genuine Toyota Accessory, and is designed to fully integrate with Toyota vehicles that are equipped with automatic transmission.
Toyota START+ is easy-to-operate and provides sound and light feedback when the engine turns on. It also activates vehicle's front and rear defoggers, and pre-set heating and ventilation system setting with an auto adjust mode.
For more details and specifications, please call or fill out the request form on the right side of your screen.
---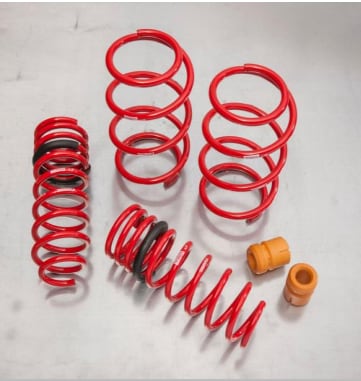 Accessory Development & Marketing (ADM) is pleased to announce we are now offering TRD Lowering Springs for 2014-'16 Corolla.
Let the TRD Lowering Springs absorb road shocks and bumps and improve your Corolla's handling and on-road performance. Installing a set of TRD Lowering Springs lowers your Corolla's centre of gravity, and enhances steering response and cornering ability. TRD Lowering Springs were tested and engineered according to Toyota high quality standards to assure that the best performance will be delivered. Not only does a set of durable TRD Lowering Springs improve the handling performance, but it also gives sportier look to your Corolla by lowering the ride height.
---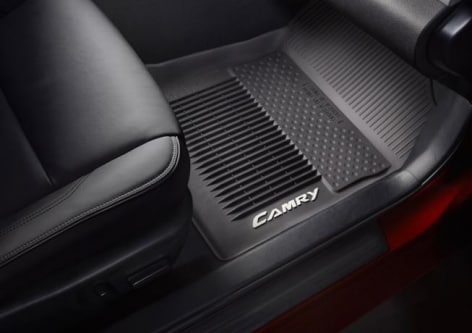 Accessory Development & Marketing (ADM) is pleased to introduce a full set of ALL NEW Tub Style All-Season Floor Mats for 2016 Camry and 2016 Camry Hybrid.
Toyota Tub Style All-season Floor Mats are an advanced concept in superior protection for the vehicle's interior. These floor mats fully cover the floor and surrounding edges on all sides. Sculpted channels are designed to trap water, mud, moisture, and debris, and help keep carpet clean and dry.
The high-tech composite materials ensure these mats will not crack or harden in freezing weather. Anti-skid ridges make the mats perfectly fit in your vehicle, and prevent them from shifting.
It's what you need for all the seasons, especially for the winter!