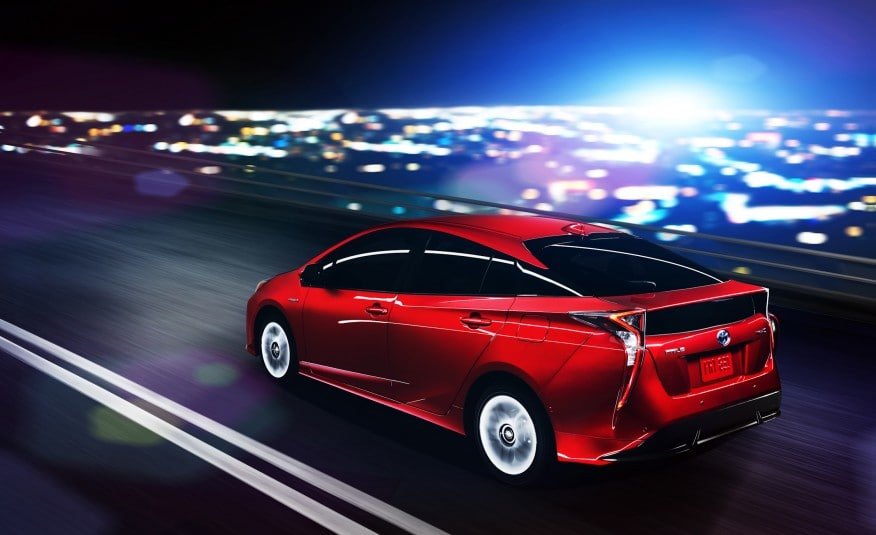 Let's shatter expectations. The all-new 2016 Prius is more efficient than ever, and it's ready to shake up the hybrid landscape with its bold character lines, a lower and wider stance, expressive Bi-LED headlights and unique LED taillights. A spacious new interior lets everyone stretch out in comfort, and with available enhanced safety features and exhilarating driving dynamics, Prius lets you go beyond what's possible.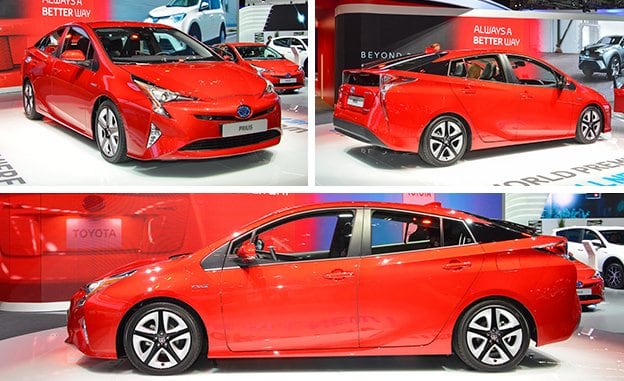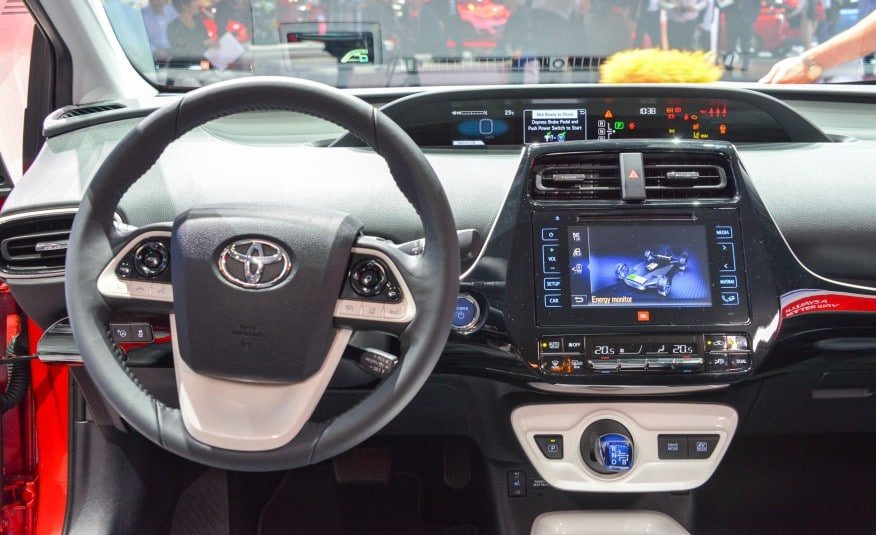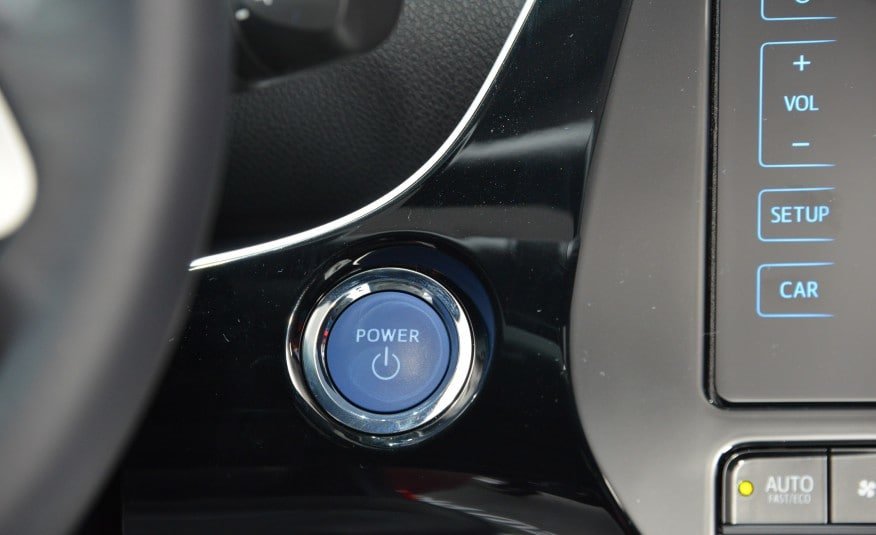 The All-New 2016 Prius will be arriving at Exeter Toyota this February. Call (519) 235-2353
(519) 235-2353 or email sales@exeter.toyota.ca to schedule a test drive or ask a question.
Transaxle and Electric Motor

The transaxle and motor have been redesigned, delivering a reduction in their combined weight. The motor itself is considerably more compact and gains a better power-to-weight ratio. Notably there is a 20 percent reduction in mechanical losses through friction compared to the previous model. The planetary gear arrangement in the reduction gear has been replaced with parallel gears, which further helps loss reduction.

Power Control Unit

The use of a loss-reduction device in the power control unit cuts losses by about 20 percent. With a more compact design, the unit can now be positioned directly above the transaxle.

New Lithium-Ion or Nickel-Metal Hydride Hybrid Batteries

The new Prius will be available with either a new lithium-ion or a new nickel-metal hydride hybrid battery. While the batteries use established technology, Toyota has succeeded in increasing their energy density, which means more power can be obtained from a smaller unit. This in turn has allowed the battery to be relocated beneath the rear seat, increasing cargo space.

A Hybrid that Handles

The TNGA concept delivers an increase of more than 60 percent in body torsional rigidity, compared to the previous model, by using Laser Screw Welding (with a greater number of weld points), structural adhesives and uniquely shaped frame structures. In addition, the amount of high-tensile strength steel has increased from 3 percent to an impressive 19 percent. Combine these enhancements with its new double wishbone rear suspension and a lower center of gravity, and the result is a hybrid with a sporty ride.

New updates to the hybrid system software improve the feel of acceleration, giving a smooth and direct response in a lower rpm range. To improve brake feel and reduce noise, the all-new Prius utilizes a newly-developed active hydraulic booster for its regenerative brakes.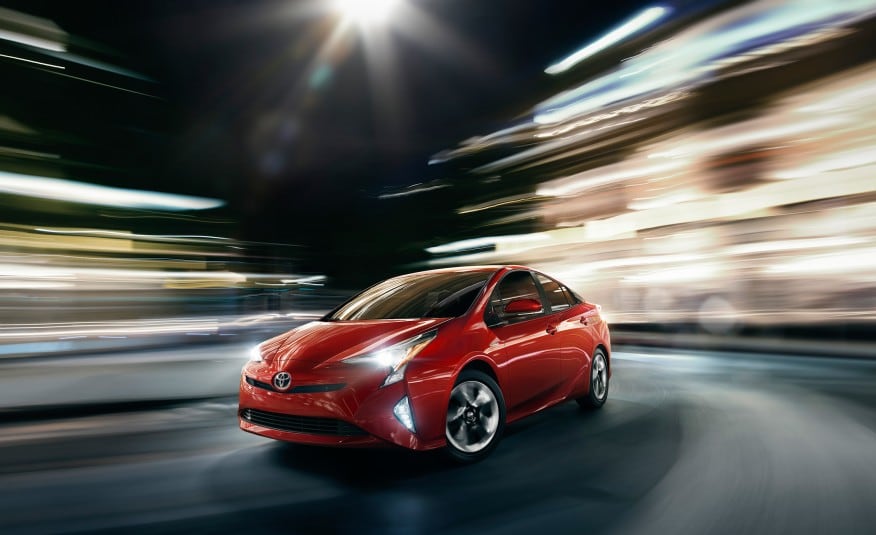 Interior And Exterior