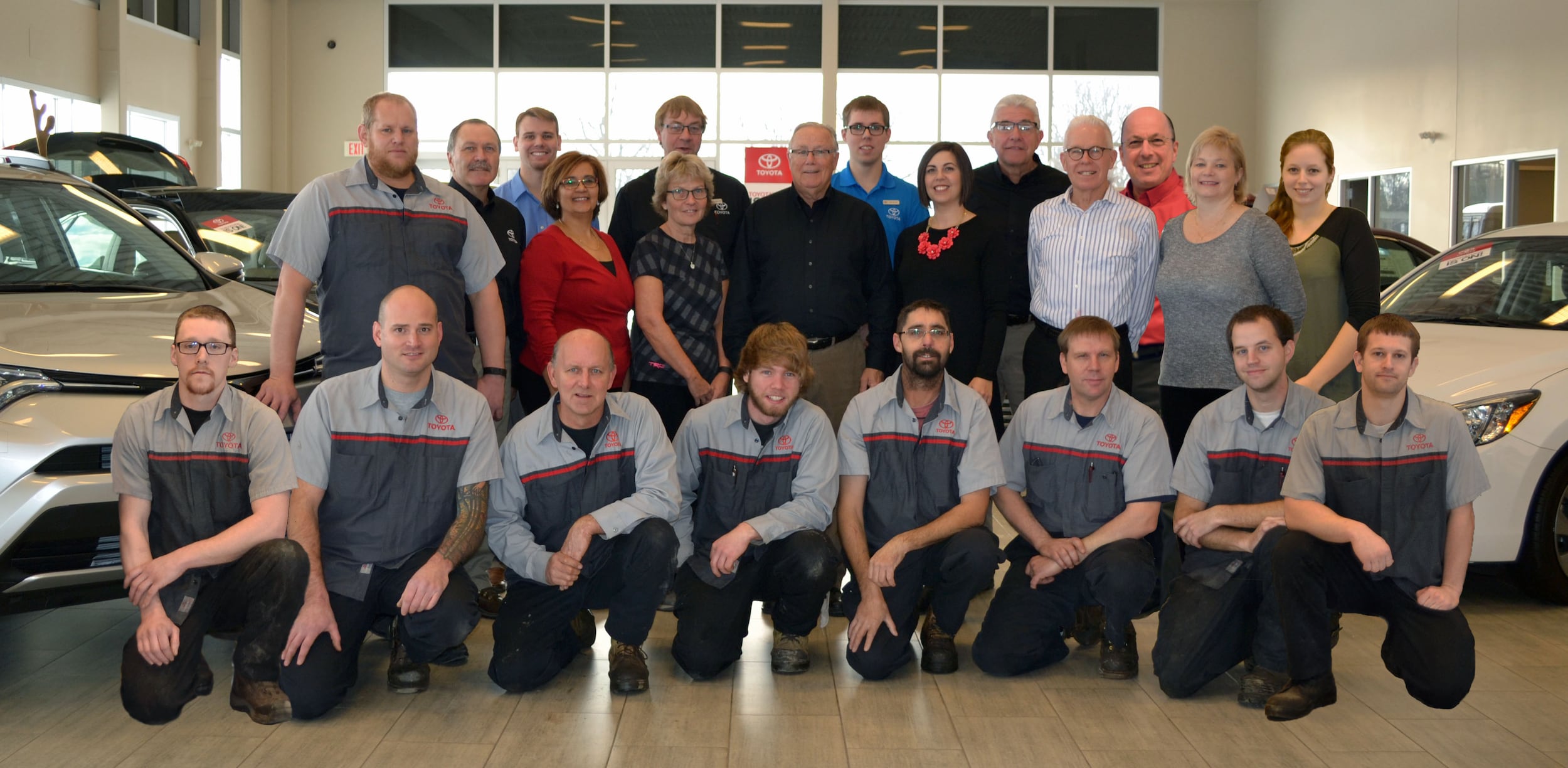 Three years ago we moved into our Modern new Dealership at the South end of Exeter, just 30 minutes from London. We now have a bright 10 Car Showroom, Large Drive-Through Service Centre and lots of customer parking to better look after our clients. Please come in and see it for yourself. You'll see the same friendly faces and dedicated staff and our goals remain the same. We are committed to delivering exceptional service, from the minute you enter our Showroom or web site, throughout the life of your vehicle and beyond. We look forward to seeing you in our dealership, and we hope the information on our web site will help you get to know us better. Call us at 877-736-8192.
Mission Statement
Our mission is to earn your business by providing straight forward, honest information and exceptional customer service on any of our products or services.
Dealership History
A family run business, Exeter Toyota was founded in November 1988. Now 29 Years later we employ 25 people, many who have been with us from the beginning. We have a long history of community involvement including supplying the Pace Cars for Delaware Speedway.
Toyota Pinnacle Award
Exeter Toyota has once again been presented with the Toyota Pinnacle Award for Excellence in Customer Satisfaction. This year we were presented with 4 awards and we are extremely proud to be ranked as the #1 Toyota Dealership in our Category and #2 in Ontario.
Top Dealer Performer in Customer Satisfaction
Top Performer in Business Office Satisfaction
Top Performer in Sales Satisfaction - Aaron Bedard
Top Performer in Service Satisfaction - Scott Bylsma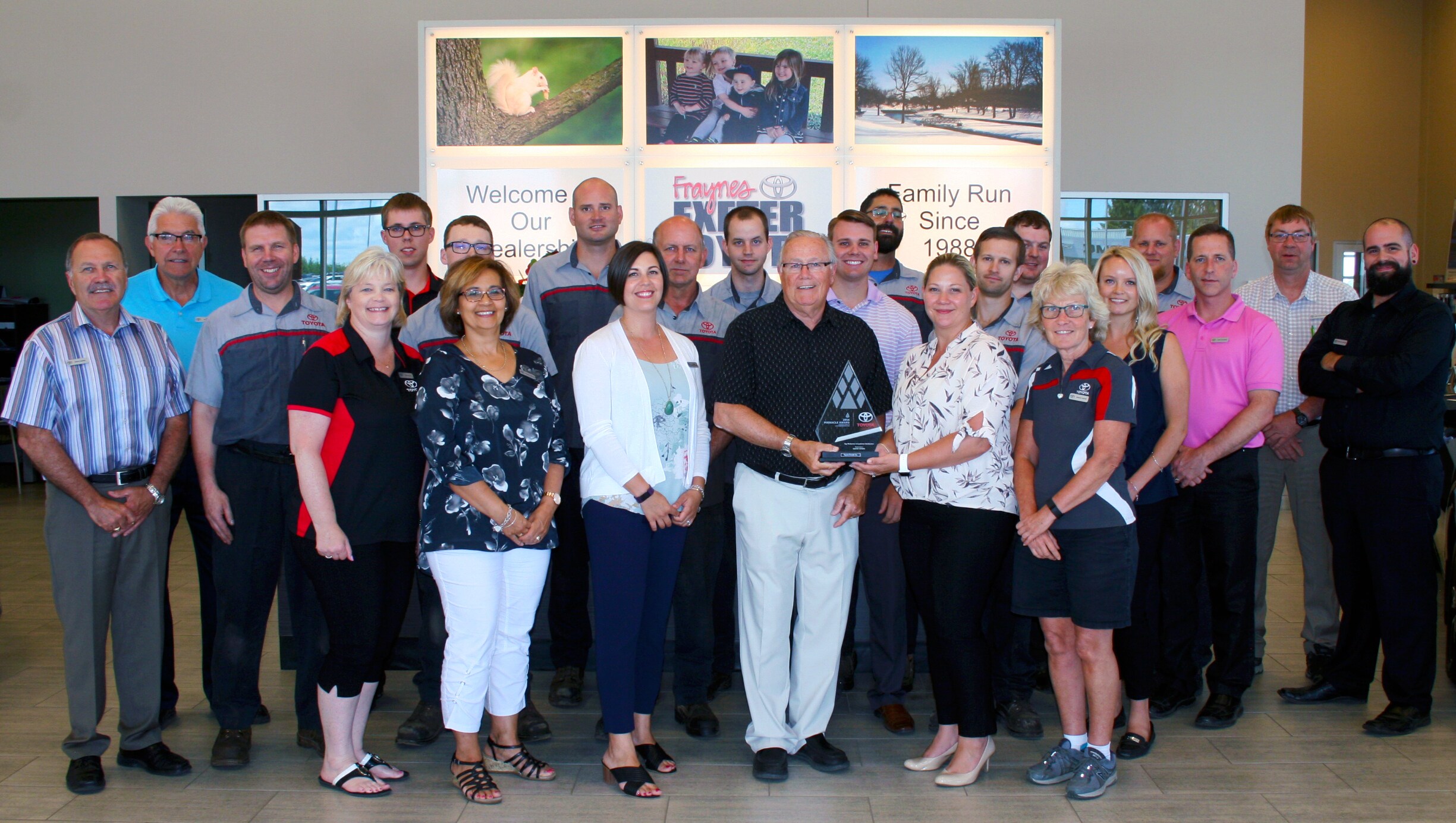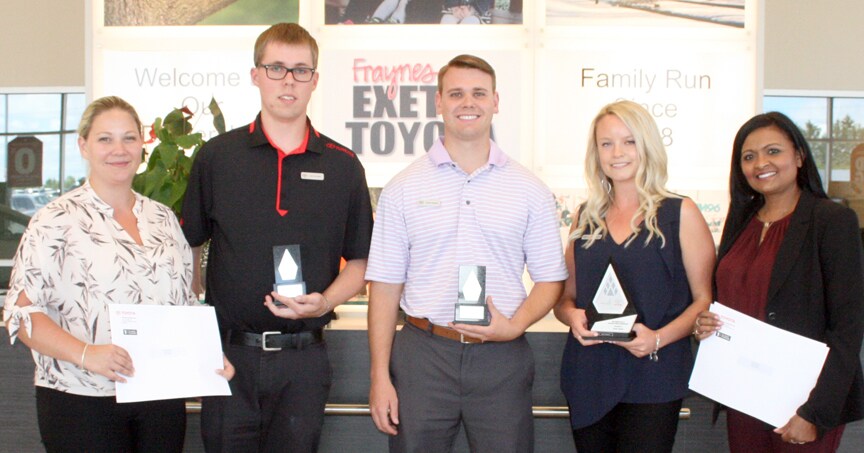 Pictured Above: Claire Rubino, Toyota Canada, Aaron Bedard, Exeter Toyota Sales Manager, Samantha McKay, Exeter Toyota Sales Advisor and Deb Butt, Toyota Canada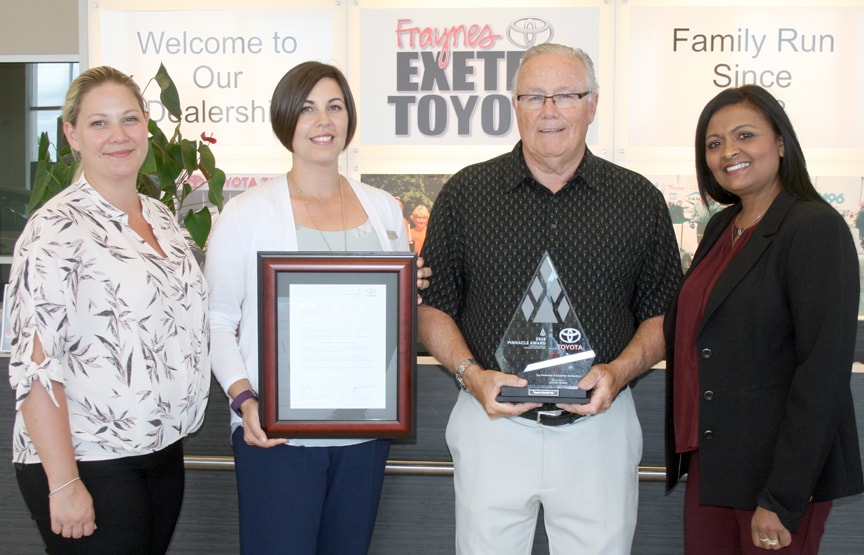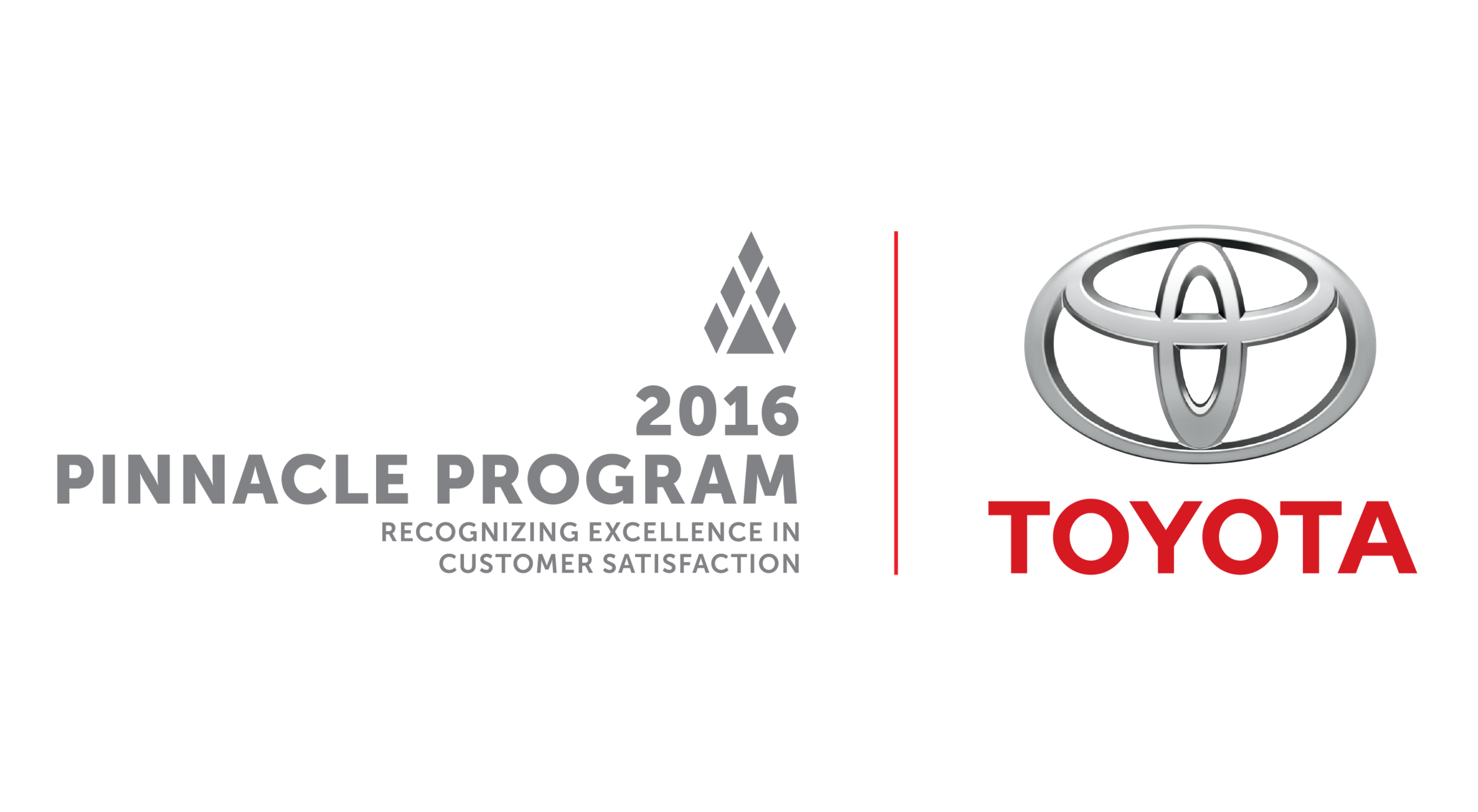 Your privacy is important to us.
FRAYNE'S EXETER TOYOTA takes your privacy seriously and does not rent or sell your personal information to third parties without your consent. Read our privacy policy.